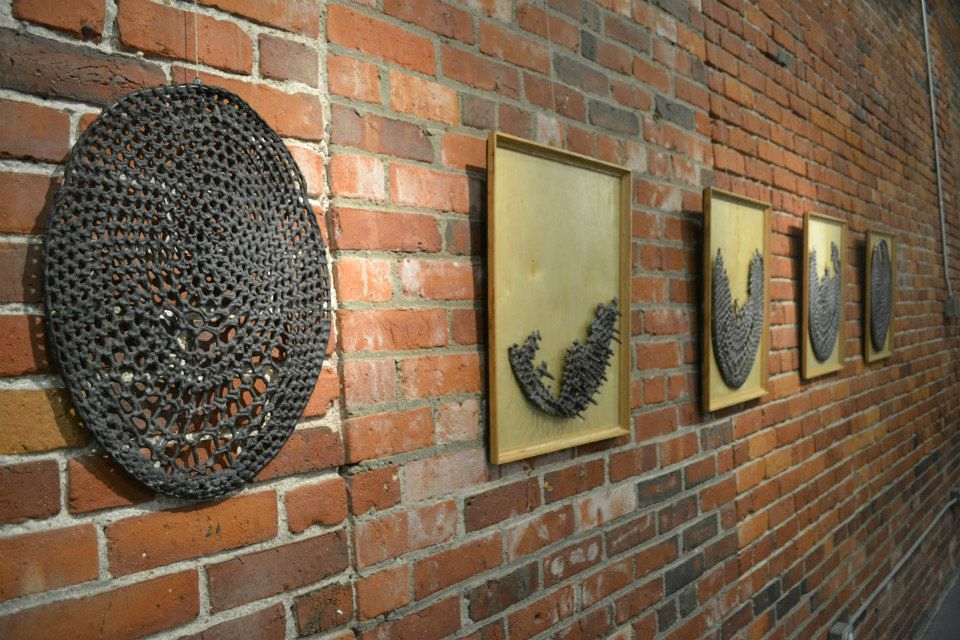 Making/History: The Wooden Synagogue Replication Project
Recreating the 17th century Polish wooden synagogue Gwozdziec roof and all of its interior ceiling paintings for the Museum of the History of Polish Jews in Warsaw, Poland.
he entire project scope was documented by film makers Cary and Yari Kolinsky in their documentary Raise the Roof
For more information:
Handshouse Studio and the Museum for the History of Polish Jews
New England Aquarium Giant Ocean Tank Remodel
New England Aquarium Curious George Discovery Corner
Elephant Enrichment Toy
Toys for Elephants is a design/build class that works with the Buttonwood Park Zoo in New Bedford, MA to create enrichment toys for the zoo's two Asian Elephants, Emily and Ruth. Through research, observation, and the knowledge and feedback of the zookeepers, toys were developed based on the Elephants individual behaviors and needs.
Conservation and Environmental Stewardship Award for Graham Nash
7" x 7" x 6", Bronze Bubinga Wood, Brass
This award was commissioned by Stellwagen Bank National Marine Sanctuary to be presented to Graham Nash of the Rock and Roll Hall of Fame group Crosby, Stills and Nash, for his contributions to conservation and environmental stewardship.
2013 MassArt Alumni Award
4" x 4" x 7", Iron, Enamel, Brass
This piece was commissioned by the MassArt Alumni Association to be presented to four distinguished alumni.
Shelf Storage: 6 Months
24" x 18" x 16", Bronze, Wood
Exhibited in Ellipses: Alumni Works in 3D at the Paine & Bakalar Galleries
Untitled, Sold in MassArt Auction 2011
12" x 12" x 12", Bronze
Private Collection
Color Reintroduction
24" x 24" x 24" Iron, Enamel
Exhibited in Intrinsic Form: Creating in 3 Dimensions at the Gallery @ Spencer Lofts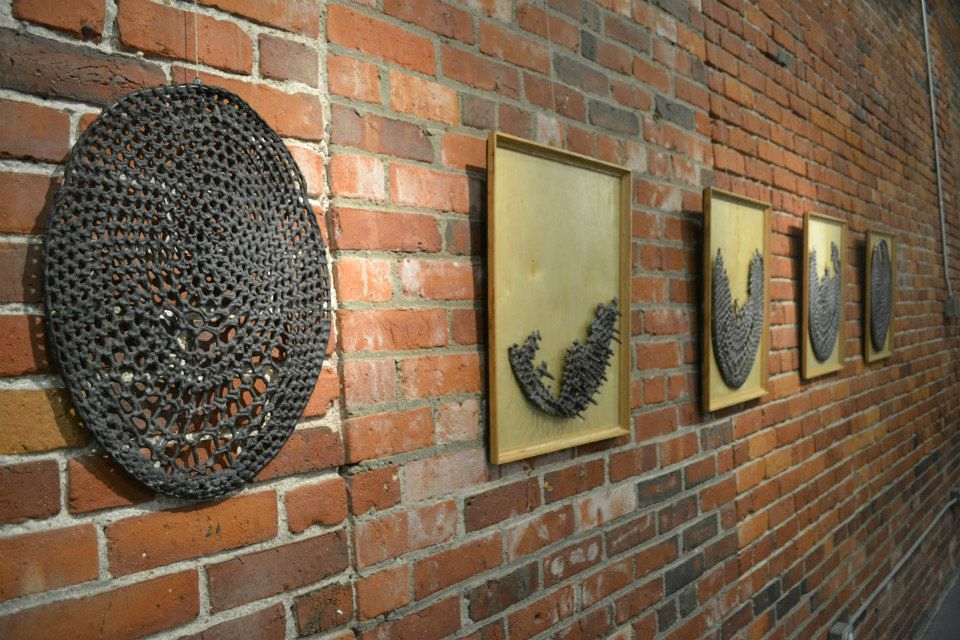 Disk Study #1
Five Pieces at 16" x 18" x 1", Wax, Iron, Wood
Exhibited in Core at the Gallery @ Spencer St Lofts
Disk Study #3
16" x 16" x 16", Glass, Pins, Linen, Wood
Big Ball: In Progress
Much of my work is about learning, refining, and testing new skills. I love the process of building and making each piece. Much like a baker or a musician, it is the repetitious act of creating the work that I enjoy, and the final outcome from all that practice is something I can share with others. For Big Ball I wanted to head into uncharted territory. This piece is 8 feet tall and will be cast in iron. While most of my work is a scale that can be held in your arms, I have always dreamed big. The monumental scale of this work and the monumental task of casting this piece in iron will allow me to test my skills, but also learn something entirely new.
Royal Baby Birth Announcement Play-Doh Facebook & Instagram Post
Congratulations to Will, Kate, and big brother on a very special and very royal delivery!
National Donut Day Play-Doh Facebook Post
Cheers to sprinkles, jelly, chocolate glazed and everything in between! #NationalDonutDay Dunkin' Donuts
Snow Lion Play-Doh Facebook & Instagram post
This guy came into march prepared. #InLikeALion
April Showers Play-Doh Facebook and Instagram Post
Can you finish the second half of this classic phrase?
International Women's Day Play-Doh Facebook & Instagram Post
We can do it! #InternationalWomensDay
Elephant in the Room Play-Doh Facebook Post
Can you guess the classic phrase pictured above?
Bubble Wand Ring
2" x 2" x 1" 3D Printed High Resolution Plastic
Small Ball Necklace
1" x 1" x 1", Sterling Silver
Noodle Ring
2" x 2" x 1 1/2", Urethane Rubber, Sterling Silver